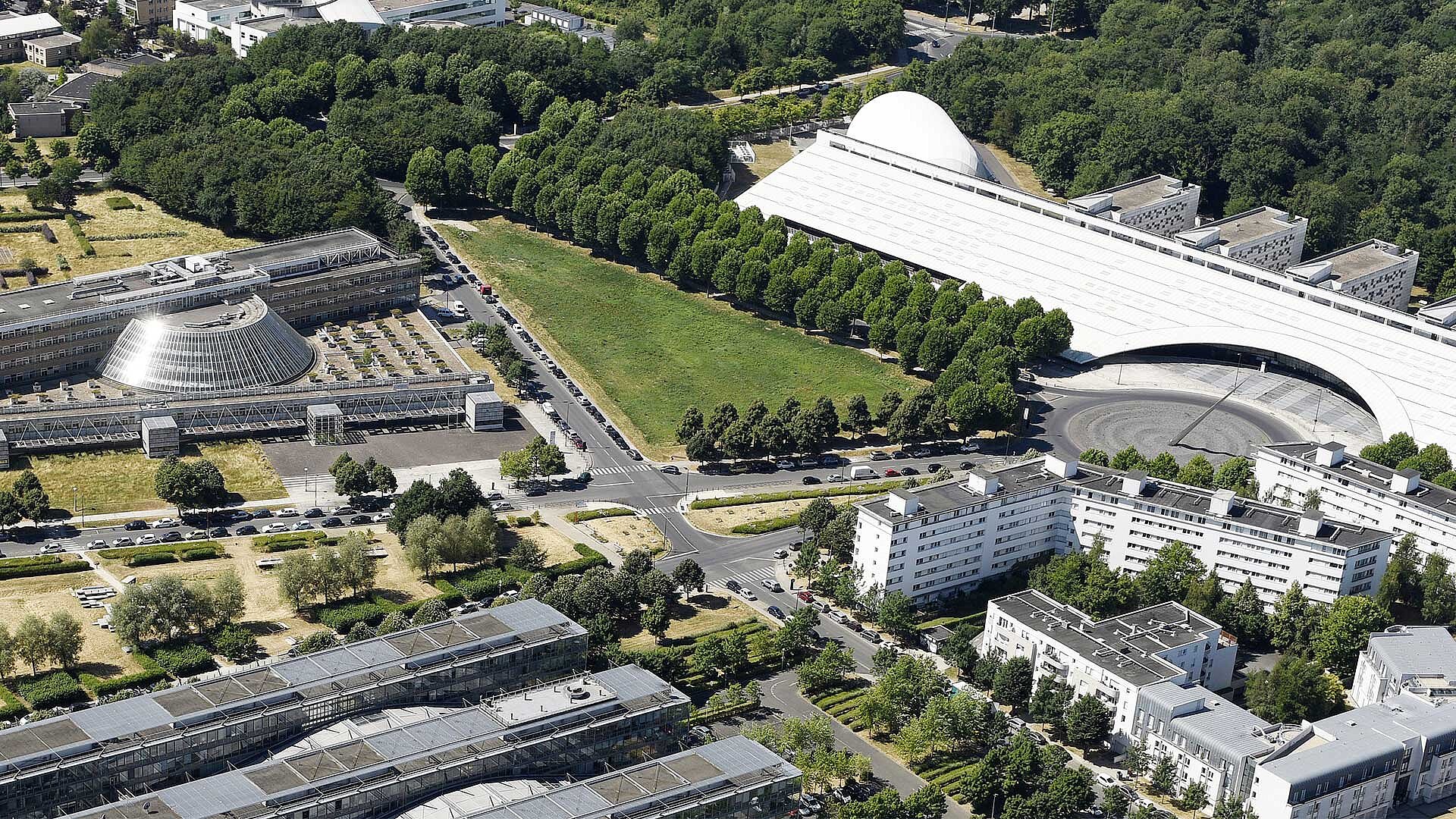 Student area
Are you a student at ESIEE Paris? This page is for you!
ESIEE students, access your tools here
Are you new to ESIEE Paris?
Congratulations on your admission! Do you have a question about schooling, who to contact at school, school holidays, the map of the campus? 
Formalities for the start of the academic year
Before the start of each academic year, all students, whatever their year of study, must complete administrative formalities to validate their enrolment or re-enrolment for the following year.
For more information : https://webaurion2.esiee.fr/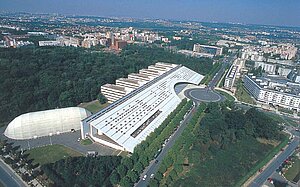 Did you know?
Our " Perrault " building, with its futuristic architecture, represents a computer keyboard, the gymnasium being its mouse and the gallery, nicknamed " the Street ", which stretches almost 150 metres.
Enjoy the ideal setting
A rich range of associations at the heart of an active campus!
24 
clubs and associations
27 000 m²
of ESIEE buildings
15 000 m²
of green spaces
2 000 m²
fully equipped gymnasium
With almost 17,000 students on the Descartes campus, ESIEE Paris is close to everything: restaurants, student residences, sports facilities, the Maison de l'Etudiant, RER, etc.
Health and support services
Assist'Étud is a support service devoted to helping students achieve success in their studies. One of these measures is the Relais Handicap, which provides support for students who need special assistance.
ESIEE Paris students also benefit from the health services and measures to combat sexist, discriminatory and sexual violence at Université Gustave Eiffel.
You will receive support in finding a job
ESIEE Paris is ranked the number one engineering school for its relations with companies in the L'Etudiant 2022 rankings. 
A dedicated service assists students in their search for work placements, work-study courses and first jobs. 
Many events are organised for this purpose: A job forum, job dating, meetings with alumni, company visits.
Discover our illustrious alumni
The school has a network of 17,000 alumni, 12,000 of whom are currently working, managed by the alumni association: AA-ESIEE.
Alumni, among our illustrious alumni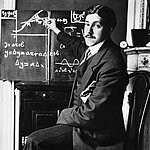 Marcel Dassault
Founder of one of the world's leading industrial groups, the Dassault Aviation group