Shared workspace
This new workspace, located on the former library site, has been entirely redesigned and renovated to support collaborative work
It is freely accessible to students from Monday to Friday, 8 am to 7 pm.
Students can use this 695 m² area to work alone or in a group, in a friendly and functional environment. This new space is perfect for collaborative work, offering modular co-working spaces and fitted with innovative, adaptable furniture.
Books are available for on-site consultation.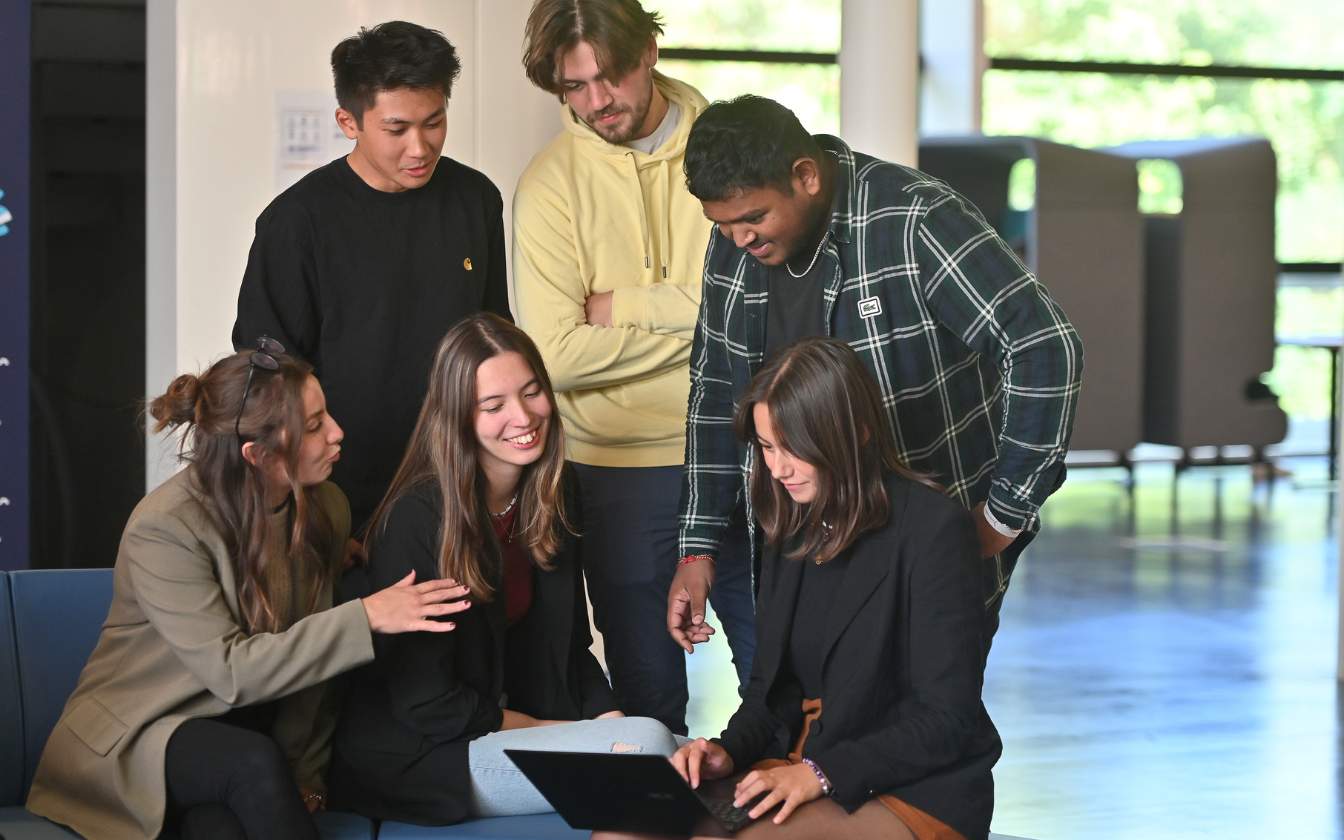 A site for exchanges and encounters
On certain Thursday afternoons, ESIEE Paris students have the chance to meet professionals at job-dating sessions, dedicated to helping students find internships or apprenticeships.
Upon request, events for students and student associations are organised there regularly: karaoke, Just Dance, etc.
A new collaborative space
A new collaborative space
Library 4.0 - TI innovation gateway
In this space, Texas Instruments and ESIEE Paris offer students the TI-Innovation Gateway, the first library 4.0 in Europe. The aim is to help future ESIEE Paris engineers imagine and test the electronic systems that they would like to use to implement new, innovative applications. A unique opportunity to undertake pedagogical or personal projects.
With the TI-Innovation gateway, engineering students can:
Discover examples of electronic systems
Test Texas Instruments technology on site
Borrow the equipment needed to carry out their projects (on request)

Contact : Thierry Grandpierre, contact by mail