Clean rooms
Cleanrooms enable the production of microelements that are 10–100 times smaller than the diameter of a strand of hair. These microelements are at the heart of complex systems: sensors for the urban environment, neural implants for functional rehabilitation in the cerebral cortex and retina, and connected objects.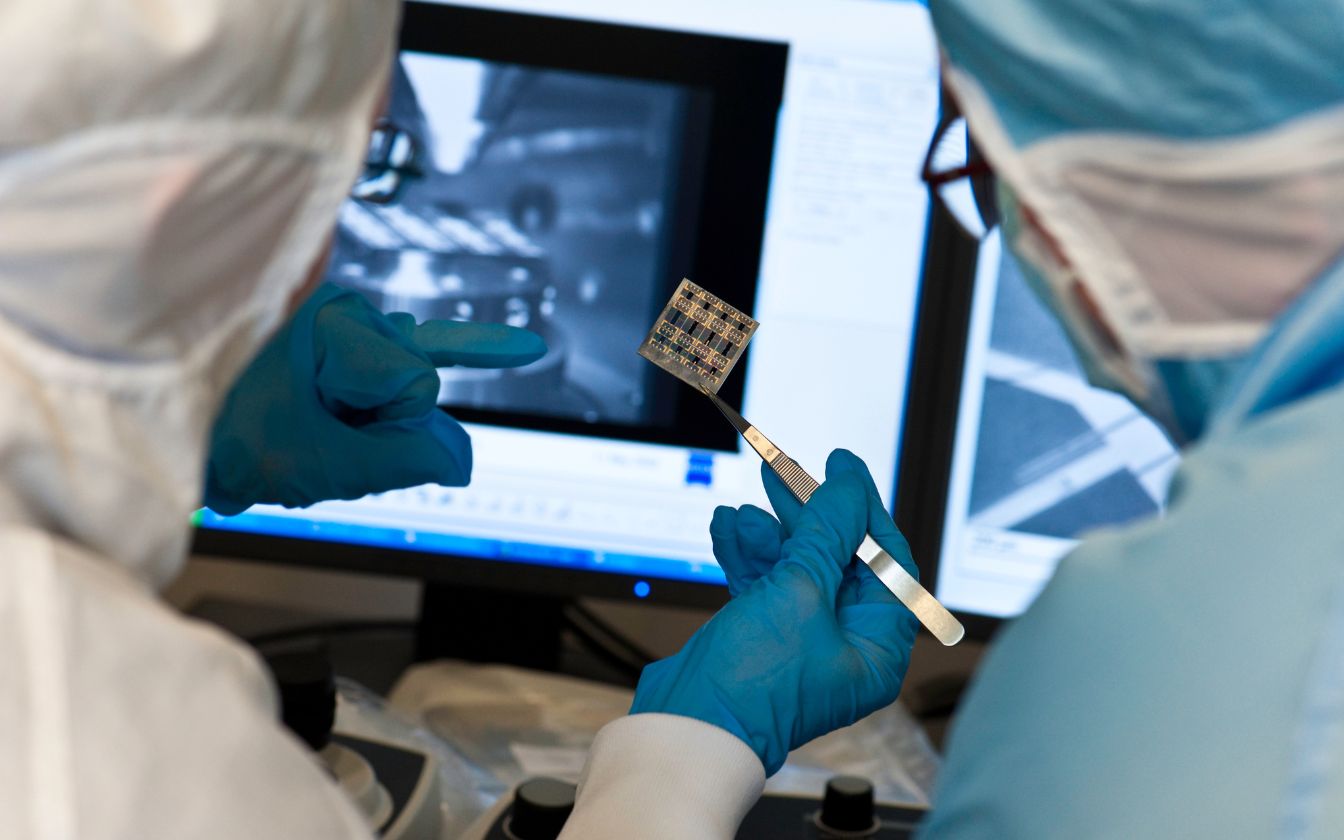 Equipment and methods

Training

Research

Industrial partnerships
Training

Training accounts for 5-10 % of activity. Per year, around 250 students are trained / taught in the cleanrooms of institutions in the Ile-de-France region. ESIEE Paris is the regional training centre for micro-technologies. 

Research

20-30 % of activity in cleanrooms is dedicated to research, which is associated with the ESYCOM laboratory, UMR CNRS 9007.

Business

Supporting businesses accounts for two-thirds of our activity. This is either through the hosting of full-time placement engineers to the platform, in order to carry out their research and development and manufacture small series, or even through services provided by the platform team.
Various application sectors
Environment and sustainable cities Health and biomedicalAerospace and defense Optical  communications Energy
Discover the new cleanrooms on video!
650 m²
Surface of dust accumulation of ISO 5 and ISO 7
> 70
Heavy equipment (electron microscope, deep silicon etching, photolithography, etc.)
5
Startups created in 10 years
250 à 300
Students per year
ESIEE Paris benefits from the support of the CNRS within the national RENATECH+ network and several other large-scale projects that are funded by the PIA (Programme for Future Investments), such as the EquipEx 'Sense-City - Nanosensors for Sustainable Cities' (PIA1) and the EquipEx+ 'NANOFUTUR' (PIA3).