The ESIEE Paris language centre
The ESIEE Paris language centre aims to help its students to improve their language skills, as well as to facilitate cultural exchanges
Learning a foreign language isn't easy: vocabulary, grammar, accent, and so on.

To help young people overcome such difficulties, a British Erasmus student is always available at the language centre to welcome you and give you plenty of advice.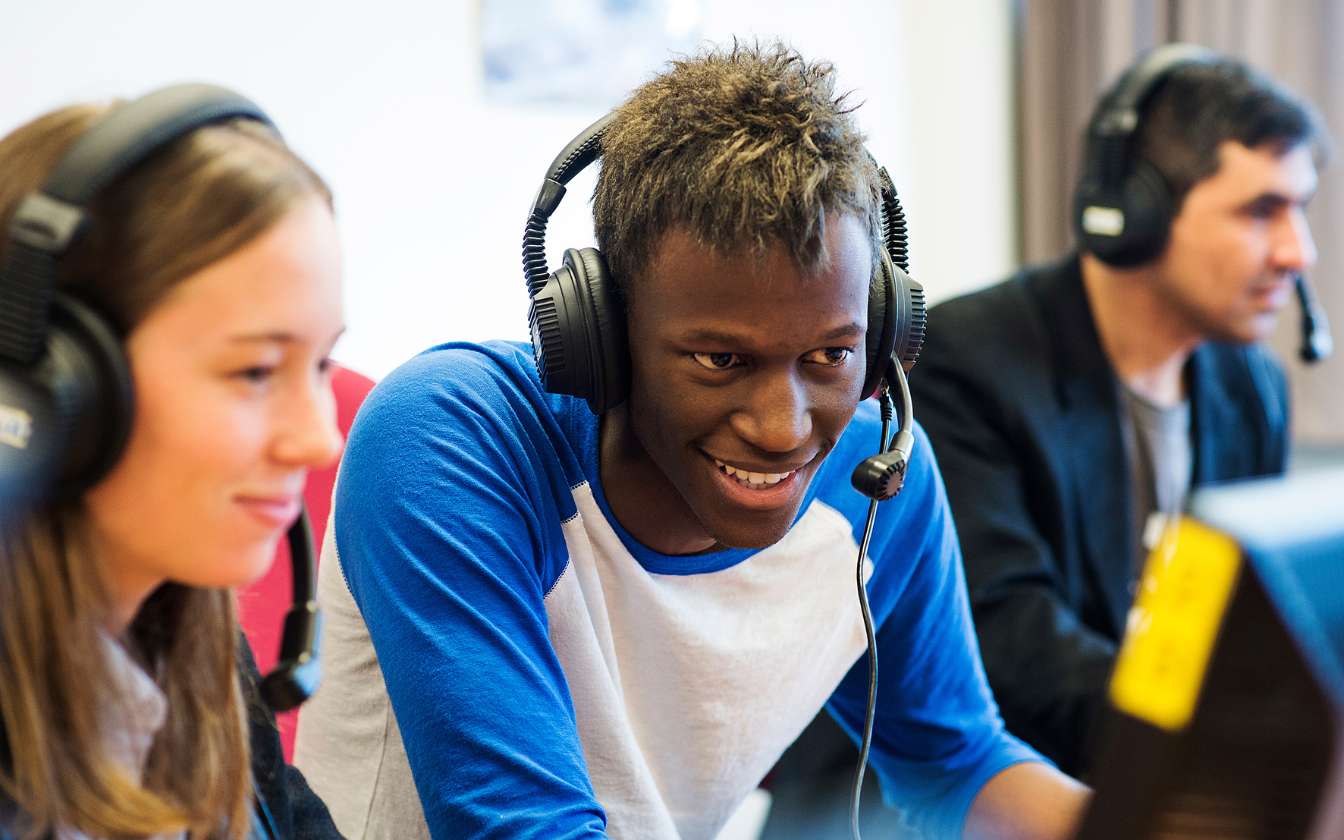 Opening hours: monday to thursday 10.30 am to 1.00 pm, and friday 2.00 pm to 7.00 pm
What is offered at the language centre?
Practise your speaking
Have conversations with others, as well as with the resident student, to improve your oral expression
Take part in events
The centre organises debates in English around current events and other topics, etc.
Watch movies in their original version
Work on your listening through movies and series, available on request
Read foreign magazines
Access to foreign magazines, with new editions every week (Vocable, New Scientist, Time Magazine)
Rewrite your CV
Improve your CV and cover letter with the resident student's help
Consult textual resources
Access to textual resources in English, Spanish, German, Chinese and French
ESIEE Paris, open to the world

The objective of the Language Centre is to make students more open to the world, which is now essential for all young engineers. Mastering a foreign language is a source of personal enrichment and opens many professional doors. ESIEE Paris offers a number of international pathways and programmes to give students a chance to discover other cultures and learn another language.